Primal Elegance
RR&B Steakhouse
Consistently ranked as one of the most sought after steakhouses in Thailand, our award winning and Michelin Guide rated restaurant for five consecutive years offers a contemporary European panache to the classic steakhouse. Serving the finest cuts of prime beef, fresh seafood, unique appetizers and an extensive wine list all with an amazing view of the Bangkok skyline. No stuffy service here, just impeccable contemporary fine dining be it for an important business deal, family style or one of those romantic interludes. The adjoining Bar sets the mood before or after dinner with a selection of craft cocktails, fine whiskeys, a cigar room and outdoor smoking balcony.
Location: 31st Floor
Email: [email protected]
LINE Chat: https://page.line.me/vci9073o?openQrModal=true
Dinner
18:00 - 23:00 hrs (Mon-Sun)
The Bar
17:30 - 23:00 hrs (Mon-Sun)
RR&B Steakhouse's Highlight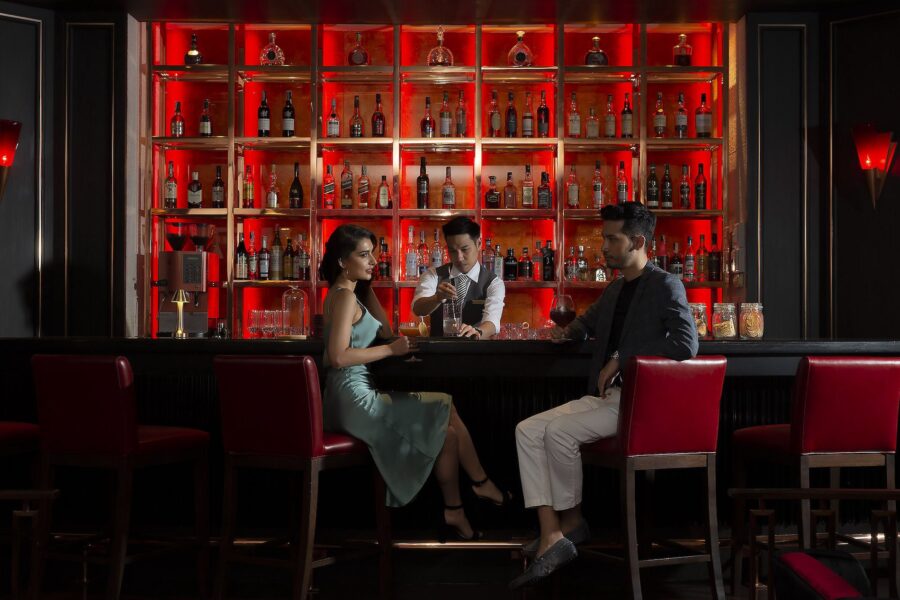 THE BAR
TUESDAY – SUNDAY 17.30hrs – 23.00hrs
The perfect place to start a dinner in the RR&B, The Bar serves a truly international selection of drinks in a thoroughly modern and comfortable setting.
The restaurant's wine cellar stocks a huge selection of outstanding wines, while the views of Bangkok from the top floor venue are spectacular.
award WinningBEST restaurants IN THAILAND

RandPUk
""
Sometimes, after many great Thai meals, you just want a steak. Would definitely recommend this venue on floor 31 of the Landmark hotel. Come to catch the sunset and nice city views if you feel so inclined. Traditional steak house ambience. Good menu choices though obviously steak focused. Fun to have salad mixed at your table (or meat flambéd if you wish). Opted for the Wagyu tenderloin which was cooked to perfection as ordered. Great staff and good wine choices. Highly rated dining experience.
CanThai1968
""
I have been living here for 2.5 years and recently discovered the Rib Room. Well, better late than never. Had an incredible dinner here a week ago on a Friday night to celebrate a dear friend's birthday. The place was buzzing. Such a nice atmosphere. The service staff are so on top of things that I asked the manager if they have their own in-house training program. They do. The steak was the best I've had in my time here in Bangkok. And very reasonably priced. Finally, the coffee ice cream is also the best I've had in town. Nicer than my regular go to Haagen-Dazs! Just wish I had discovered the place before. But, I'll be back, and often.