Primal Elegance
RR&B Steakhouse
Consistently ranked as one of the most sought after steakhouses in Thailand, our award winning and Michelin Guide rated restaurant for five consecutive years offers a contemporary European panache to the classic steakhouse. Serving the finest cuts of prime beef, fresh seafood, unique appetizers and an extensive wine list all with an amazing view of the Bangkok skyline. No stuffy service here, just impeccable contemporary fine dining be it for an important business deal, family style or one of those romantic interludes. The adjoining Bar sets the mood before or after dinner with a selection of craft cocktails, fine whiskeys, a cigar room and outdoor smoking balcony.
Location: 31st Floor
Email: rrb@landmarkbangkok.com
LINE Chat: https://page.line.me/vci9073o?openQrModal=true
Dinner
18:00 - 23:00 hrs (Tue-Sun)
The Bar
17:30 - 23:00 hrs (Tue-Sun)
RR&B Steakhouse's Highlight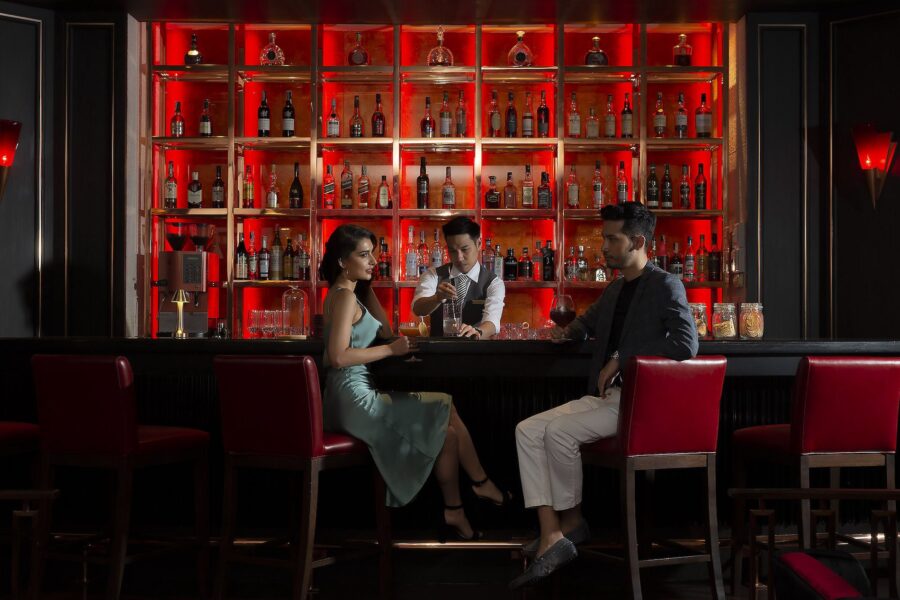 THE BAR
TUESDAY – SUNDAY 17.30hrs – 23.00hrs
The perfect place to start a dinner in the RR&B, The Bar serves a truly international selection of drinks in a thoroughly modern and comfortable setting.
The restaurant's wine cellar stocks a huge selection of outstanding wines, while the views of Bangkok from the top floor venue are spectacular.
award WinningBEST restaurants IN THAILAND
John Y
Leicester, UK
"Excellent Food"
We came with friends from Hong Kong last night. They were quite impressed by the delicious food and nice presentation. Staffs were polite and attentive. Highly recommended the "Peking Duck" and "Deep fried Crispy Ham and Prawns w/ Orange Sauce". Will come again and try some other dishes.